Reaching New Heights
MIST Inc. continues to grow in an industry that has many challenges.

MIST Inc.
Providing an efficient Union workforce devoted to Safety and a Successful project.

Customers
Providing unparralled Safety, Quality and Efficiency in every phase of our projects.

Quality Work
MIST Inc. specializes in the installation, revamp and routine maintenance of tower internals.

A Family Business
We go the extra mile to provide our customers with a product they can acknowledge as being excellent. 
New year brings new projects!  Turnarounds at the Phillips 66 Bayway Refinery in the wrapping up stage and Toledo Refining Company on going.  Planning for work in 2021 also going on at the Torrance Refining Company. 
read more …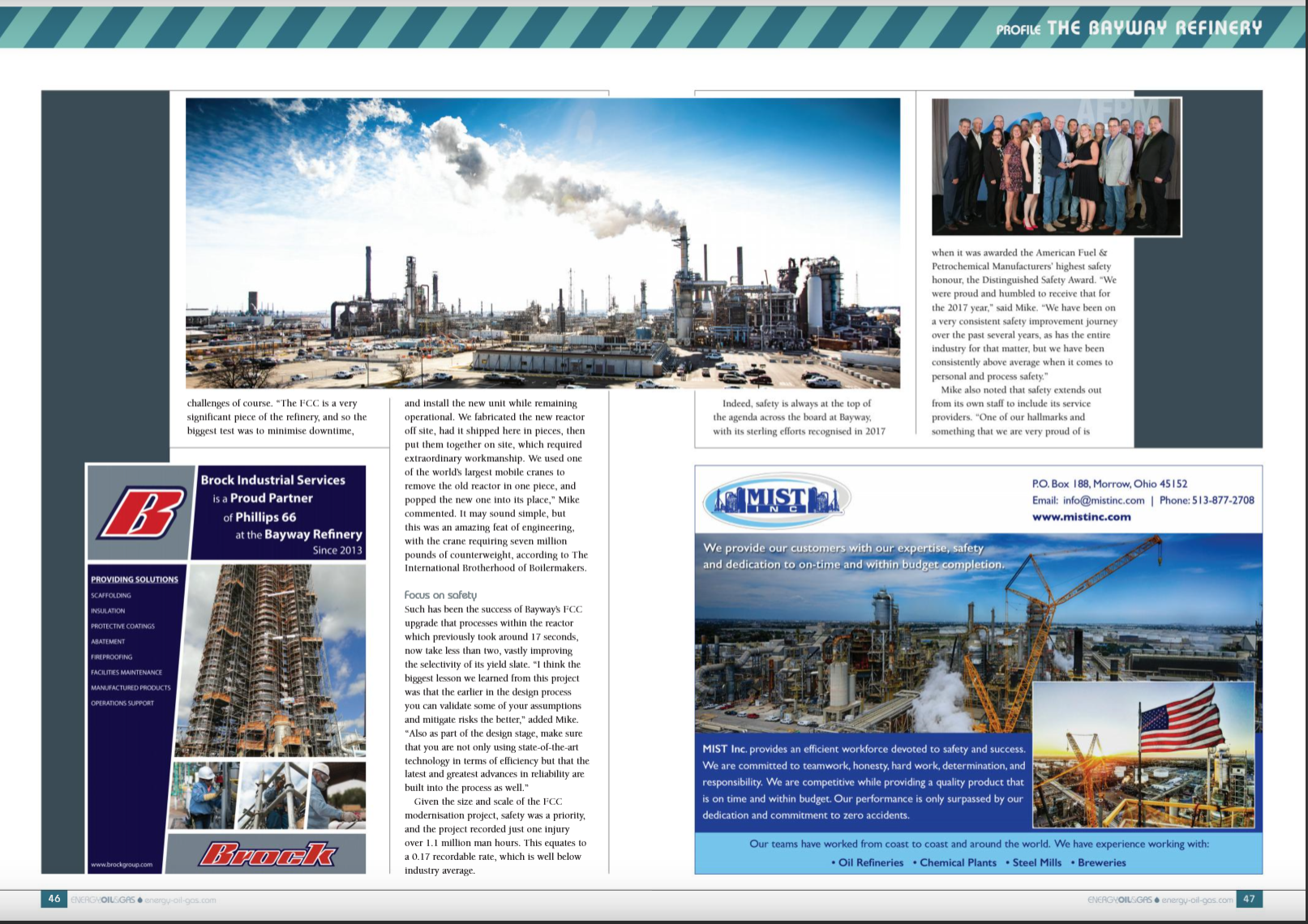 Phillips 66 Bayway Refinery is being featured in the current issue of Energy, Oil & Gas Magazine this month and we were contacted about running an advertisement to go along with the article.  As a long standing contractor, it was an honor to be asked to be included in this article.
read more …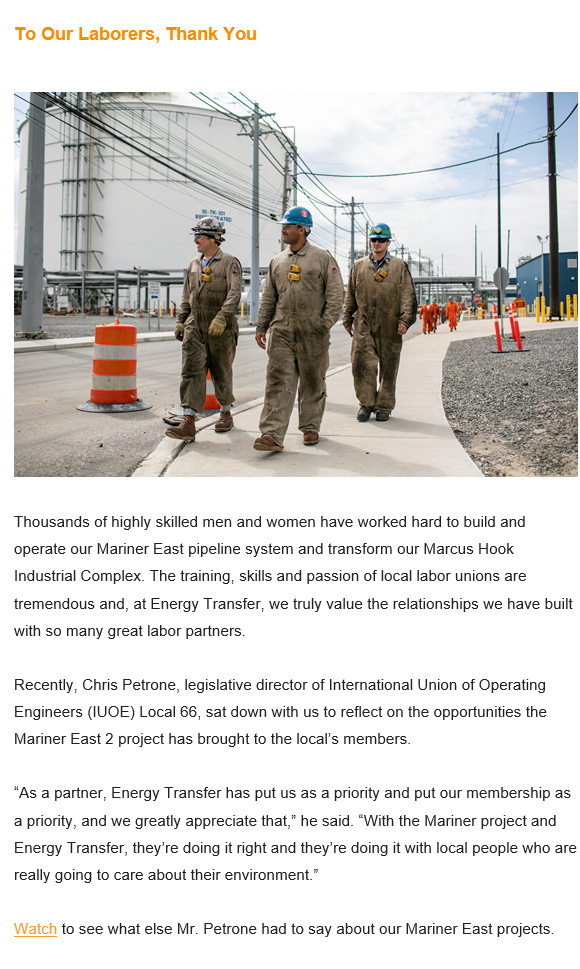 Thank you to Energy Transfer for including our Team in their recent update about their project.
read more …