Reaching New Heights
MIST Inc. continues to grow in an industry that has many challenges.

MIST Inc.
Providing an efficient Union workforce devoted to Safety and a Successful project.

Customers
Providing unparralled Safety, Quality and Efficiency in every phase of our projects.

Quality Work
MIST Inc. specializes in the installation, revamp and routine maintenance of tower internals.

A Family Business
We go the extra mile to provide our customers with a product they can acknowledge as being excellent.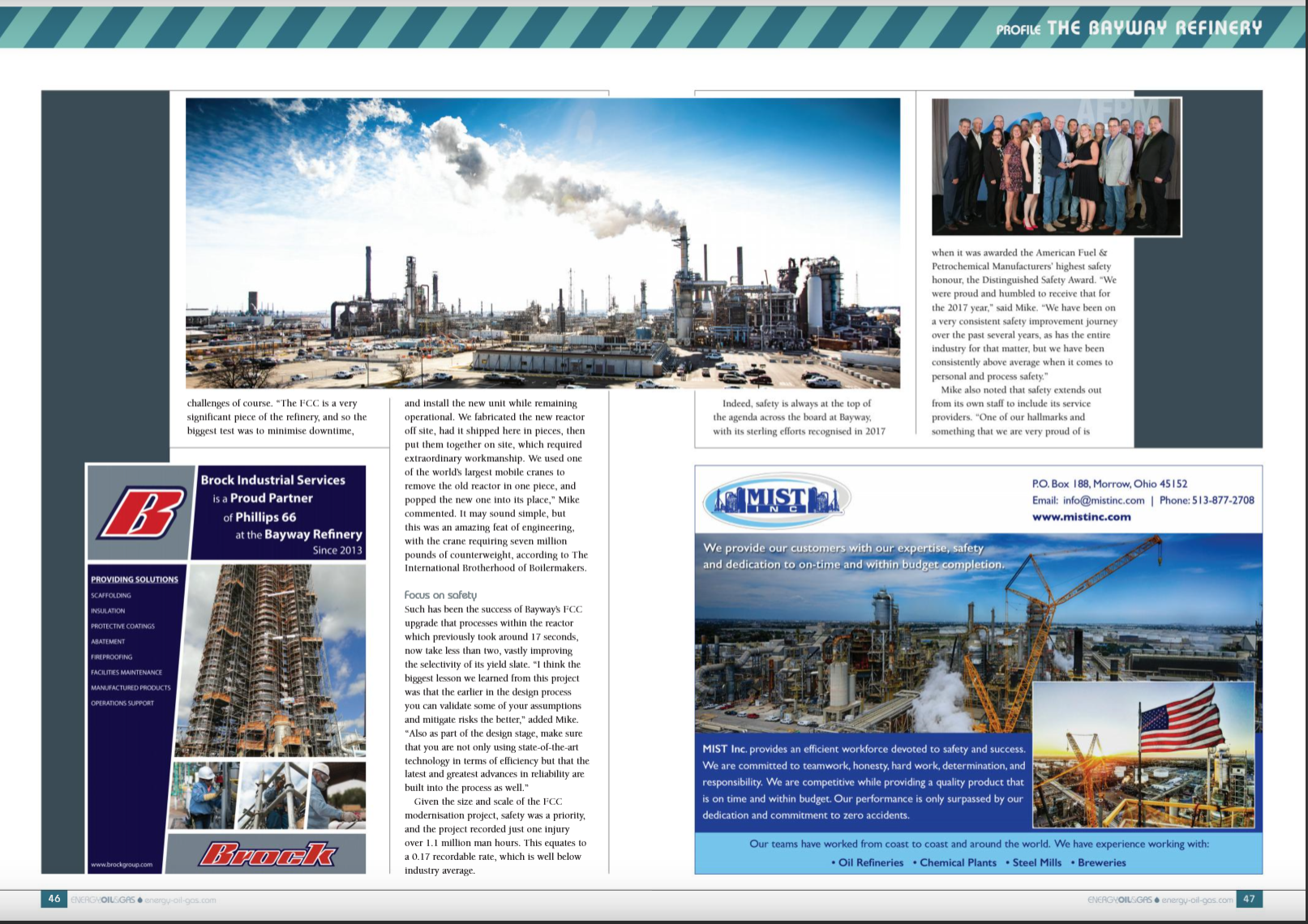 Phillips 66 Bayway Refinery is being featured in the current issue of Energy, Oil & Gas Magazine this month and we were contacted about running an advertisement to go along with the article.  As a long standing contractor, it was an honor to be asked to be included in this article.
read more …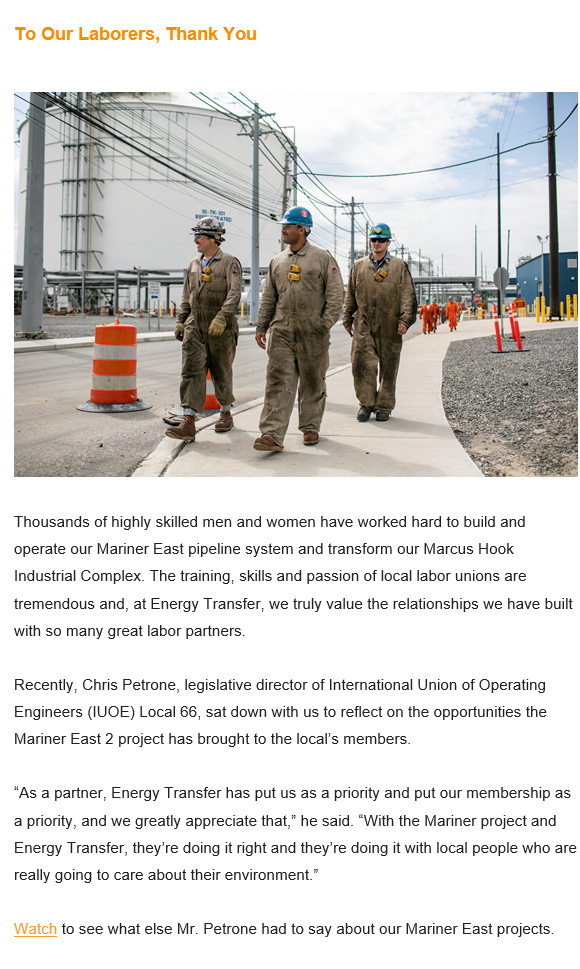 Thank you to Energy Transfer for including our Team in their recent update about their project.
read more …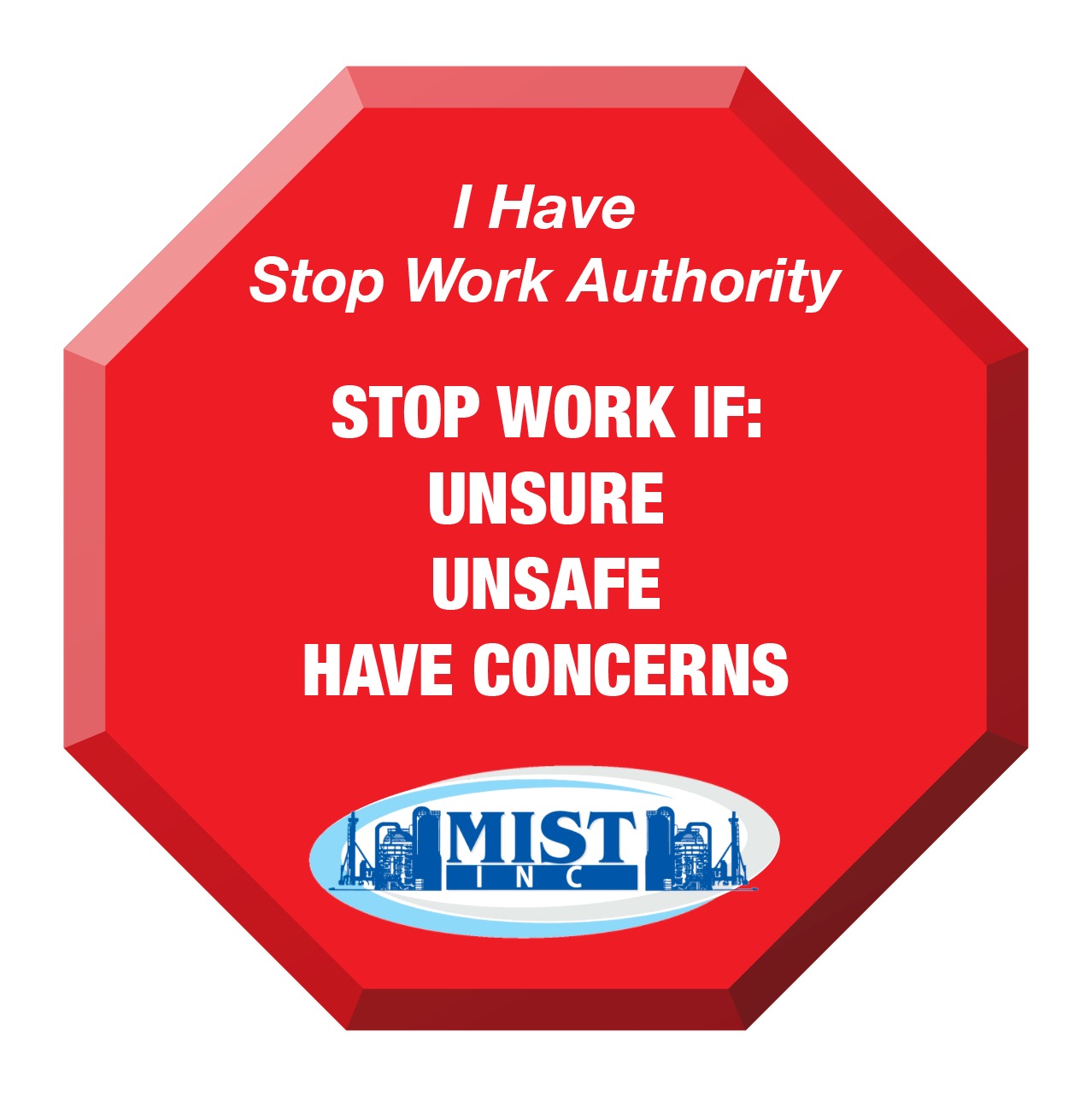 Not only do I have the Authority to Stop Work, I have a RESPONSIBILITY to Stop all unsafe work!
read more …